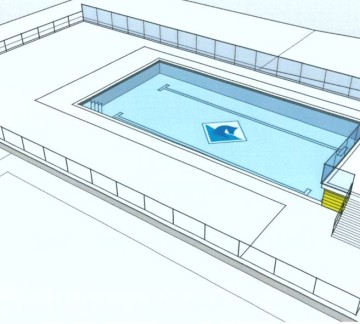 We are building an outdoor swimming pool! It will be 20m long, 10m wide and till 1,38 deep. From the 1st of July, it is possible to take a dive in our new swimming pool!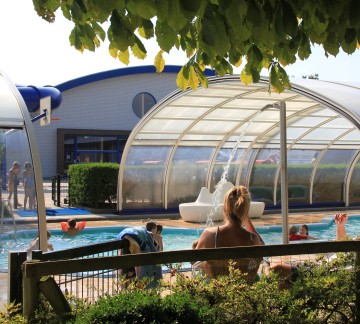 The kids' swimming pool is situated next to the Grand Cafe and this way you can enjoy the terrace while the kids are swimming.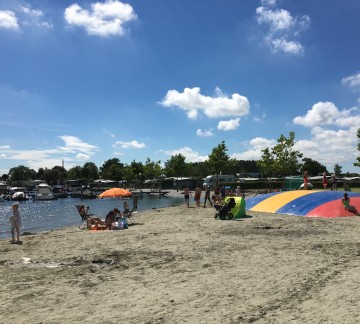 At the Paardekreek we developed a private beach where you can enjoy the sunshine or build sand castles with your kids. For the older kids there's a raft and a cool flying fox.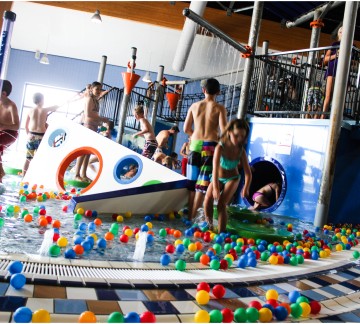 The latest attraction at campsite the Paardekreek is the indoor water playground. For the little ones a toddlers' pool to explore and for the bigger ones a cool slide. Furthermore water cannons, spouting elements and clambering tracks. For adults we provide a wellness with a sauna and spa which can be used by guests of the Paardekreek freely.
Daily opened 10 am – 5 pm
Admission fee for non-guests:
Children € 3,50. Adults €1,75 per person.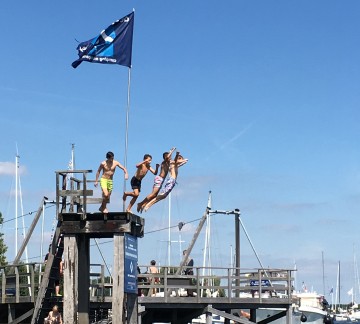 You can jump into the lake Veerse Meer from the beach, your camping pitch at the waterfront or the diving tower. Lake Veerse Meer gives a nice aftgernoon of swimfun in the clear water.

NB: On the bottom of lake Veerse Meer live sharp shells, stones and open oysters, so wear your water shoes when you jump into lake Veerse Meer.