Saartje het Meerpaardje
A few summers ago something weird was seen in the lake Veerse Meer. A green tail rose from the water! People thought it might be a sea monster.

After tracing it on the beach, the campsite and in the lake, 'Saartje het Meerpaardje' was found. Saartje lived in the Oosterschelde but came trough the sluice to the lake and got lost. Luckily Kris Ruigrok found her when exploring the area. Kris Ruigrok and Saartje became friends straightaway and they go on the coolest adventures together. Their hobbies are the same: doing craftwork, dancing, playing and holidaying, celebrating their holiday at de Paardekreek!

Saartje now lives on a small island in the lake, if you look carefully you can see a light burning.

Would you like to meet 'Saartje het Meerpaardje', have your picture taken with her, brush your theeth with her or dance with her? You can do it! Ask at reception or ask the animation team.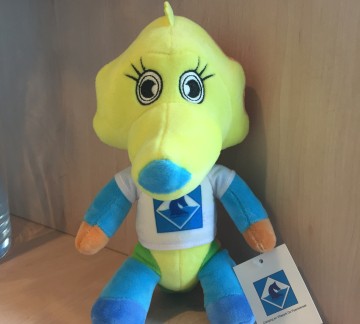 € 10,95 | Een heerlijk zachte, originele Saartje knuffel!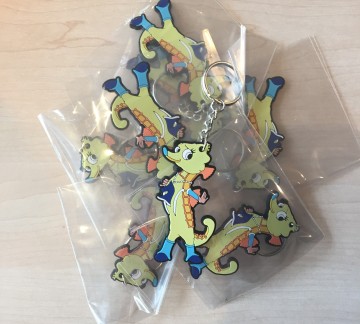 € 1,95 | Leuk voor aan de sleutels van je caravan, camper of huuraccommodatie.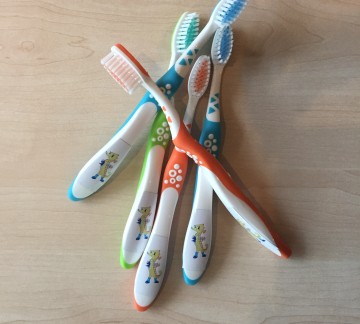 € 1,50 | Neem je Saartje tandenborstel mee naar 'Tandenpoetsen met Saartje' en wie weet poetst Saartje jouw tanden op de Paardekreek!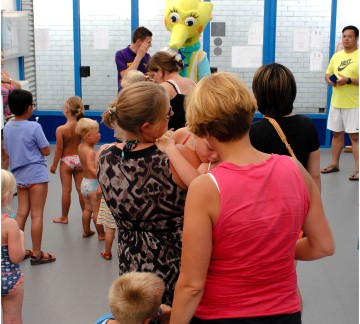 Do you want to book for a period longer than 3 weeks? Contact in that case the camping itself directly by phone or email.