Lake 'Veerse Meer' borders Noord-Beveland on the north side and Zuid-Beveland and Walcheren on the south side. Before the Delta Works were constructed, lake 'Veerse Meer' was an estuary. Now the 'Veerse Dam' separates the lake in the west from the North Sea, while the 'Zandkreekdam' separates the lake from the 'Oosterschelde' at the height of Goes.

The arrangement and management of lake 'Veerse Meer' were concentrated on drainage from the beginning. During the summer the water level varies just under sea level. The water level is adjusted by letting in water from the 'Oosterschelde' by means of a 'fill' in the 'Zandkreekdam' and mix it with the brackish water from lake 'Veerse Meer'.

The waterlevel of lake 'Veerse Meer' is regulated to improve the habitat for plants and animals and to lengthen the recreational season. A higher water level means a bigger and deeper 'Veerse Meer' for recreational use. During winter, when the water level is lowered, it's easier to have the sluices pump the superfluous (rain)water to lake 'Veerse Meer' and the farmlands can be worked on better. Visitors paying attention will notice that the water level rises and falls a little during low and high tide.
Fishing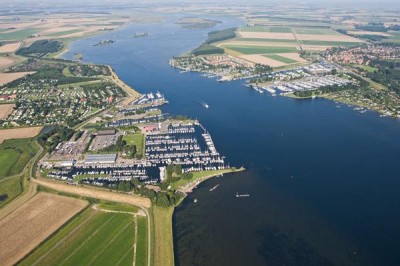 Het Veerse Meer wordt aan de noordzijde begrensd door Noord-Beveland en aan de zuidzijde door Zuid-Beveland en Walcheren. Voor de uitvoering van de Deltawerken stond het Veerse Meer in open verbinding met de zee. Nu scheidt de Veerse dam het meer in het westen van de Noordzee, terwijl de Zandkreek dam het meer ter hoogte van Goes afsluit van de Oosterschelde. De inrichting en het beheer van het Veerse Meer is vanaf het begin vooral gericht op afwatering. In de zomer schommelt het waterpeil iets onder NAP. Van november tot en met maart is het peil ongeveer 30 cm onder NAP. Het waterpeil wordt aangepast door water uit de Oosterschelde via een ''doorlaat'' in de Zandkreekdam te vermengen met het brakke water uit het Veerse Meer.
Het waterpeil in het Veerse Meer wordt aangepast om het leefklimaat voor planten en dieren te verbeteren en om het recreatieseizoen te verlengen; een hogere waterstand betekent voor recreanten dat ze een groter en dieper Veerse Meer kunnen gebruiken.
In de winter, als het waterpeil verlaagd is, kunnen de gemalen gemakkelijker overtollig (regen)water naar het Veerse Meer wegpompen en kunnen de akkerbouwgronden beter worden bewerkt. Oplettende bezoekers kunnen zien dat het waterpeil met eb en vloed een beetje zakt en stijgt.
Fishing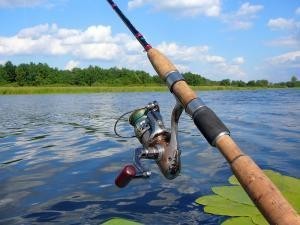 Both lake 'Veerse Meer' and 'Oosterschelde' are perfect spots for the fishing lovers. To be able to fish in lake 'Veerse Meer' you'll need a fishing permit from the Federation of fishing clubs Zuidwest Nederland, available in week permits at the Tourist Information (VVV). Fishing from 'Oosterschelde' and North Sea is free.
Do you want to book for a period longer than 3 weeks? Contact in that case the camping itself directly by phone or email.