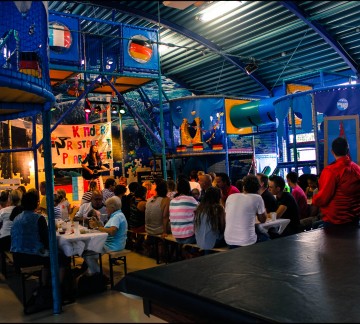 The indoor playground is open all year. A hall where children can climb and clamber enthusiastically. There is a toddlers' corner with huge Lego bricks, spider nets, slides, in short wonderful play fun.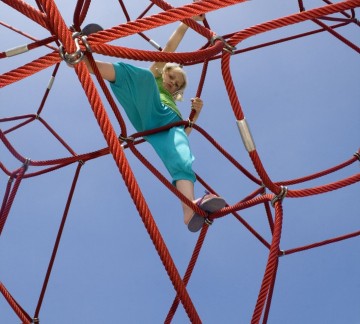 A big outdoor playground with a sturdy climbing pyramide, climbing equipment, swings and trampoline.
At reception we rent out pedal-go-karts for children.
Except the common ones we also rent out pedal-go-karts on 3 wheels. Can you keep it going straight? You're not allowed to take them outside the park though.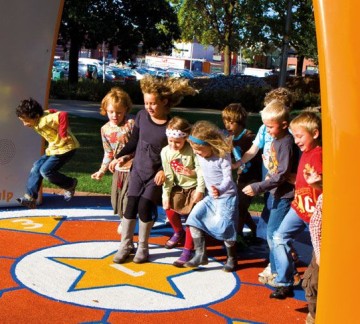 Get familiar with the interactive play equipment: The Sona!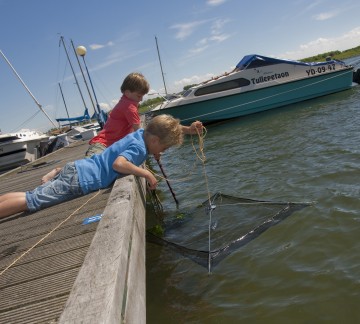 During the summertime kids can play for hours on end catching crabs.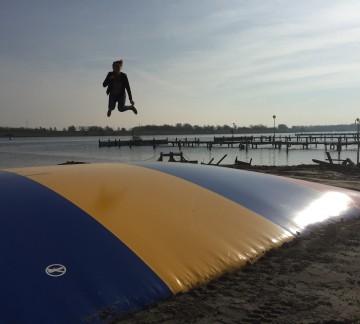 Jump high in the sky and feel as free as a bird on our sturdy airtrampoline! You'll find the airtrampoline on the beach.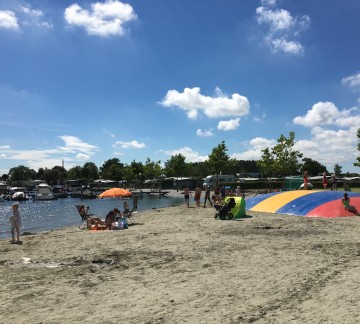 Build sandcastles or enjoy the sun at the beach.